Cakes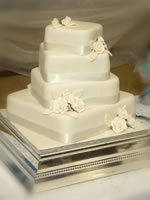 Our delicious cakes and fancies are made daily at Argos Bakery and are extremely popular with our customers!
Sponges and flans are freshly made and can be bought in store. Birthday and wedding cakes are made to order.
To order a cake, simply visit one of our shops, phone us or contact us by email. Please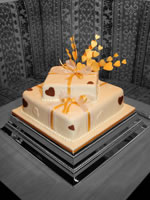 note that to proceed with your order we require your name, address and telephone number.
Birthday cakes can be ordered the day before. Our doughnut cakes are a particularly popular (and delicious!) choice for a birthday cake and can be decorated with a message of your choice. Our bakers can also decorate sponge Birthday cakes with images from photos or pictures - simply bring in the image of your choice and we will recreate it in icing!
Wedding cakes require at least a weeks notice. Two weeks are required for a fruit cake. In this instance, our talented bakers can create just about any design you can envisage. Simply bring in a picture from a magazine or book of the Wedding Cake you desire and we will create it for you!